Agritech West Africa Expo is Postponed :
Dear Exhibitors/Colleagues/partners,
Due to the present COVID-19 pandemic spread across the globe affecting the business and associated travels, to ensure the safety & well being of all our exhibitors and visitors, the Agritech West Africa Expo is postponed. The new dates would be announced soon

Thanks
AWA Team
Contact Us
Connect with us for participation, sponsorship or other information, we shall be happy to assist you.
Mr. Thomas James
Project Director

Mob: +91 7827202718

thomas@wegvoraus.com
We wish to see you as the preferred AgriTECH partner in West Africa & Ghana with AGRITECH WEST AFRICA
Tell us your query, we shall be happy to assist you.
---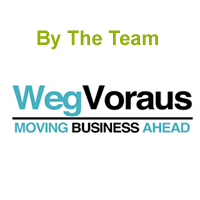 WegVoraus is a Business Promoter & Exhibition Organizer Headquartered in New Delhi, India. We work for prospect industry sectors to help them reach out to the right target audience as well as deliver business expansion solutions. We host 1000+ exhibitors annually since its inception, and works with over 20+ renowned exhibitions over the globe Read More.
© 2020 - AGRITECHWESTAFRICA.COM. ALL RIGHT RESERVED
➤