FOOD PROCESSING & MANUFACTURING SECTOR IN GHANA AND WEST AFRICA
Manufacturing GDP of Ghana is highest in the region touching GHS28bn ($6.1bn) in 2017, up from GHS23.9bn ($5.2bn), roughly 12% in 2017.
The One District One Factory initiative by government brings exciting prospects for the industrialization of the economy. This policy, among others would establish a factory in each of the 216 districts in Ghana and would build strong value chains around key industries such as automobiles and other high value products for exports.
Most of the establishments were located in the Greater Accra and Ashanti regions; Greater Accra had 25.7% of establishments and 27.9% of employees while Ashanti had 24.7% of establishments and 24.3% of employees.
Food Processing industry is one of the major manufacturing industriesin Ghana and West Africa is expected to grow by around 20% annually between 2020-2025 with domestic food processing and packaging in cocoa based and fruit-based industry expected to increase production and processing capacity
Ghanaian's spend about 41% of their income on food and beverages. In 2013, total sales of packaged foods were US$ 1,276 million.
The Food Packaging Market is expected to grow at a CAGR of 4% during the forecast period 2017-2023.Consumer packaged goods are expected to boost their market value in the coming years by CAGRs of between 13% and 16%
SMEs (Small to Medium Scale enterprises) form the major chunk of food processing industry in Ghana and West Africa: 85% of employment and contribute 70% to Ghana's Gross Domestic Product (GDP). Majority of the food industries are located in Accra and Tema.
Other than food processing sector; pharmaceuticals, metal chemical wood textiles and construction materials are other manufacturing industries which are gaining prominence in Ghana and West Africa region to meet the substantial domestic demand.
FACTORS OF GROWTH
Rapid urbanization and an evolving middle class have triggered food consumption patterns and demand for convenient and quality foods/ pack food
With urban lifestyle and standard of living getting better, the demand for FMCG and processed food through formal markets and super markets, is increasing exponentially
With government attention for expanding the food processing capacity and growth of domestic sector for self-sufficiency, food security, employment creation and exports, the private players and MNCs are also focusing tapping the market, particularly in the resource-based food processing sector.
EXHIBITOR PROFILE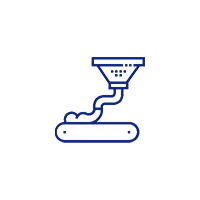 Processing Technology - Food Processing Machinery, Bottling Technology, Brewing and Beverage Technology, Cosmetic & Personal Care Processing, Dairy & Liquid Processing, Confectionery Equipment, Fish & Seafood Processing Technology, Meat, Processing, Aseptic Processing, Canning & Can Making, Production, Machinery, Food Safety & Hygiene Technology, Pharmaceutical Processing, Automation and Robotics, Laboratory, Testing & Measurement Equipment.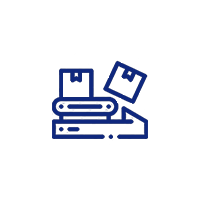 Packaging Machinery &Equipment's – Food / Beverages / Cosmetic / Pharma, Packaging Machinery, Coding, Marking, Labelling, Aseptic Packaging, PET & Plastics, Packaging Technologies, Paper & Corrugated Box Making Technology.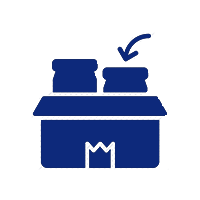 Packaging Material & Consumables - Flexible Packaging Technology, Packaging (Cardboard, Glass, Metal, Plastic, Paper, Wood), & Consumables.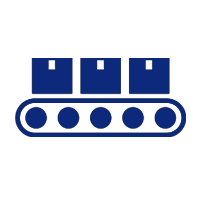 Allied Items &Service - Facilities Equipment, Systems and Supplies, Logistics & Production Facility Equipment, Materials Handling, Logistics & Storage Equipment, Measurement & Weighing, Packaging Accessories, Palletizing and Conveying Equipment, Quality Control, Refrigeration Systems / Cold Storage/ Air Conditioning, Service Companies, Solids and Bulk Handling, Trade Publications, Waste Management & Environmental Technology