Agritech West Africa Expo is Postponed :
Dear Exhibitors/Colleagues/partners,
Due to the present COVID-19 pandemic spread across the globe affecting the business and associated travels, to ensure the safety & well being of all our exhibitors and visitors, the Agritech West Africa Expo is postponed. The new dates would be announced soon

Thanks
AWA Team
How to get to the venue
REGISTER FOR FREE
To have a hassle free entry to meet & engage with exhibitors from World over in AGRITECH
REGISTER TODAY
Shuttle Service For Domestic Visitors/ Farmers Community from outside Accra
Shuttle services shall be organised in consultation with FONG and Ghana Agric Chamber and in coordinations with the farmers group, so that group visitations can be organised lead by respective group head to visit the exhibition. More details shall be informed soon related to centres of services ie pick & drop.
Take a cab/ taxi
In Accra, taking a cab/ taxi is very easy. You can find one every other minute on the road you stand by. You take an even take a Uber cab - book quickly through your mobile app and pay either in cash or card after ending your trip.
AICC in the heart of the Accra City
The Conference centre - our venue for the exhibition is in the hear of the city. You can reach AICC from any where in the city within 10-30 min depending on the traffic. Usually the centre is easily accessible and reachable from across the city.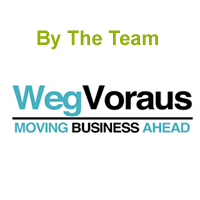 WegVoraus is a Business Promoter & Exhibition Organizer Headquartered in New Delhi, India. We work for prospect industry sectors to help them reach out to the right target audience as well as deliver business expansion solutions. We host 1000+ exhibitors annually since its inception, and works with over 20+ renowned exhibitions over the globe Read More.
© 2020 - AGRITECHWESTAFRICA.COM. ALL RIGHT RESERVED
➤