Agritech West Africa Expo is Postponed :
Dear Exhibitors/Colleagues/partners,
Due to the present COVID-19 pandemic spread across the globe affecting the business and associated travels, to ensure the safety & well being of all our exhibitors and visitors, the Agritech West Africa Expo is postponed. The new dates would be announced soon

Thanks
AWA Team
Why Visit ?
REGISTER TODAY
Show case yourself and your products to over 6000 visitors from West Africa & Ghana in AGRITECH
REGISTER TODAY
Connect with the technology suppliers showcasing their products and innovations
Discuss opportunities of partnership and sourcing for re-supply & employing in operations
Understand the innovations and new practises in agriculture and share your thoughts of requirement for solutions
Room for learning practises of sol conservation and practise of securing the production with sustainable solutions at cost effective manner
Know more about the government scheme for nurturing agriculture, agri mechanisation, value adding processing industries
Understanding new prospects, demand-supply, investment sources and opportunities in the sector
Meet for cross country partnership with business counterparts and tie-ups.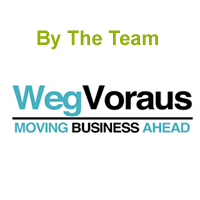 WegVoraus is a Business Promoter & Exhibition Organizer Headquartered in New Delhi, India. We work for prospect industry sectors to help them reach out to the right target audience as well as deliver business expansion solutions. We host 1000+ exhibitors annually since its inception, and works with over 20+ renowned exhibitions over the globe Read More.
© 2020 - AGRITECHWESTAFRICA.COM. ALL RIGHT RESERVED
➤