Agritech West Africa Expo is Postponed :
Dear Exhibitors/Colleagues/partners,
Due to the present COVID-19 pandemic spread across the globe affecting the business and associated travels, to ensure the safety & well being of all our exhibitors and visitors, the Agritech West Africa Expo is postponed. The new dates would be announced soon

Thanks
AWA Team
Vouch Ur Innovation
REGISTER TODAY
Show case yourself and your products to over 6000 visitors from West Africa & Ghana in AGRITECH
REGISTER TODAY
VUI is a special segment in the technical program of AGRITECH where in selected exhibiting companies would have the chance to speak & share about their innovation in technology & products they have bought, the knowledge-how, new ideas and hear back the feedback visitors.
The session will help providing information on adoption of new technology & mechanisation for better agri production, preventing soil losses, improving crop protection sustainably, managing scarce water sources in agriculture, irrigation facilities and reducing post-harvest losses, warehousing and storage and topics of curiosity. The regional agriculture issues shall be discussed with solutions & commercial proposals for different target groups (small to large farmers).
WEGVORAUS & AGRITECH WEST AFRICA
invite EXHIBITORS, VISITORS & ALL STAKEHOLDERS
to Join the session.

LETS DISCUSS TO KNOW HOW MODERNISE PRACTISES THROUGH MECHANISING SUSTAINABLY..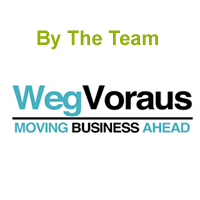 WegVoraus is a Business Promoter & Exhibition Organizer Headquartered in New Delhi, India. We work for prospect industry sectors to help them reach out to the right target audience as well as deliver business expansion solutions. We host 1000+ exhibitors annually since its inception, and works with over 20+ renowned exhibitions over the globe Read More.
© 2020 - AGRITECHWESTAFRICA.COM. ALL RIGHT RESERVED
➤