Agritech West Africa Expo is Postponed :
Dear Exhibitors/Colleagues/partners,
Due to the present COVID-19 pandemic spread across the globe affecting the business and associated travels, to ensure the safety & well being of all our exhibitors and visitors, the Agritech West Africa Expo is postponed. The new dates would be announced soon

Thanks
AWA Team
Hosted Buyers & Partners
REGISTER TODAY
Show case yourself and your products to over 6000 visitors from West Africa & Ghana in AGRITECH
REGISTER TODAY
Be part of the program as a nominated & hosted guest and privileged to visit AGRITECH, meet Global Agritech suppliers through dedicated B2B matchmaking process, The dedicated B2B arena between Exhibitors and visitors including Hosted buyers & Partners from the Agriculture and food industries along with Investors planning to venture in Ghana shall be held to figure out synergy of association & partnership.
WHO will be HOSTED?
Importers and distributors of agriculture machinery, implements and materials
Agriculture Associations and Consortium groups making purchasing decisions
Agriculture technologist interested for technology partnership & investment
Trade visitations lead by industry group or chambers of respective countries
Hosting benefits for International Buyers/Partners
Pre-registration as Buyer/Partner in the expo
Pre-fixed meetings with exhibitors through business matchmaking
Round trip flight ticket for the delegation representative
2 nights of accommodations for delegation members at designated hotel
Interpretation Services (English, French)
Buyers Kit (show directory, lunch coupon, buyer's badge)
Invitation letter from Ghana for visa and visa assistance
For Domestic Visitors/ Farmers Community from outside Accra,
shuttle services shall be organised in consultation with FONG and Ghana Agric Chamber and in coordinations with the farmers group, so that group visitations can be organised lead by respective group head to visit the exhibition. More details shall be informed soon related to centres of services ie pick & drop.
Wish to arrange the delegation or be part of the Hosted buyer/partner program, please contact:
Tim Gross
Expro, Accra Ghana
Email: tim@exprom-uk.com

Thomas James
Project Director
AGRITECH WEST AFRICA
Email: thomas@wegvoraus.com
Or register with us REGISTER TODAY.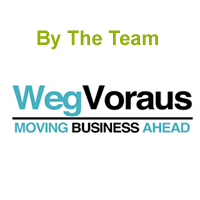 WegVoraus is a Business Promoter & Exhibition Organizer Headquartered in New Delhi, India. We work for prospect industry sectors to help them reach out to the right target audience as well as deliver business expansion solutions. We host 1000+ exhibitors annually since its inception, and works with over 20+ renowned exhibitions over the globe Read More.
© 2020 - AGRITECHWESTAFRICA.COM. ALL RIGHT RESERVED
➤