Agritech West Africa Expo is Postponed :
Dear Exhibitors/Colleagues/partners,
Due to the present COVID-19 pandemic spread across the globe affecting the business and associated travels, to ensure the safety & well being of all our exhibitors and visitors, the Agritech West Africa Expo is postponed. The new dates would be announced soon

Thanks
AWA Team
B2B Matchmaking Program
REGISTER TODAY
Show case yourself and your products to over 6000 visitors from West Africa & Ghana in AGRITECH
REGISTER TODAY
Overseas buyers/partners are to register to enroll into the B2B Matchmaking program, and they will be paired with exhibiting companies based on the buyers' stated interests. After enrolling in the Business matchmaking tool, the buyer profile shall be allocated and they shall be given access to view exhibitor profile and request for meeting with them as per their interest. The exhibitors can accept or deny the meeting request and accordingly fix up to meet.

B2B Enrollment form will be launched soon...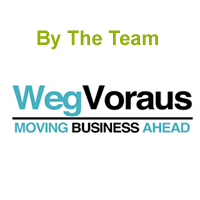 WegVoraus is a Business Promoter & Exhibition Organizer Headquartered in New Delhi, India. We work for prospect industry sectors to help them reach out to the right target audience as well as deliver business expansion solutions. We host 1000+ exhibitors annually since its inception, and works with over 20+ renowned exhibitions over the globe Read More.
© 2020 - AGRITECHWESTAFRICA.COM. ALL RIGHT RESERVED
➤